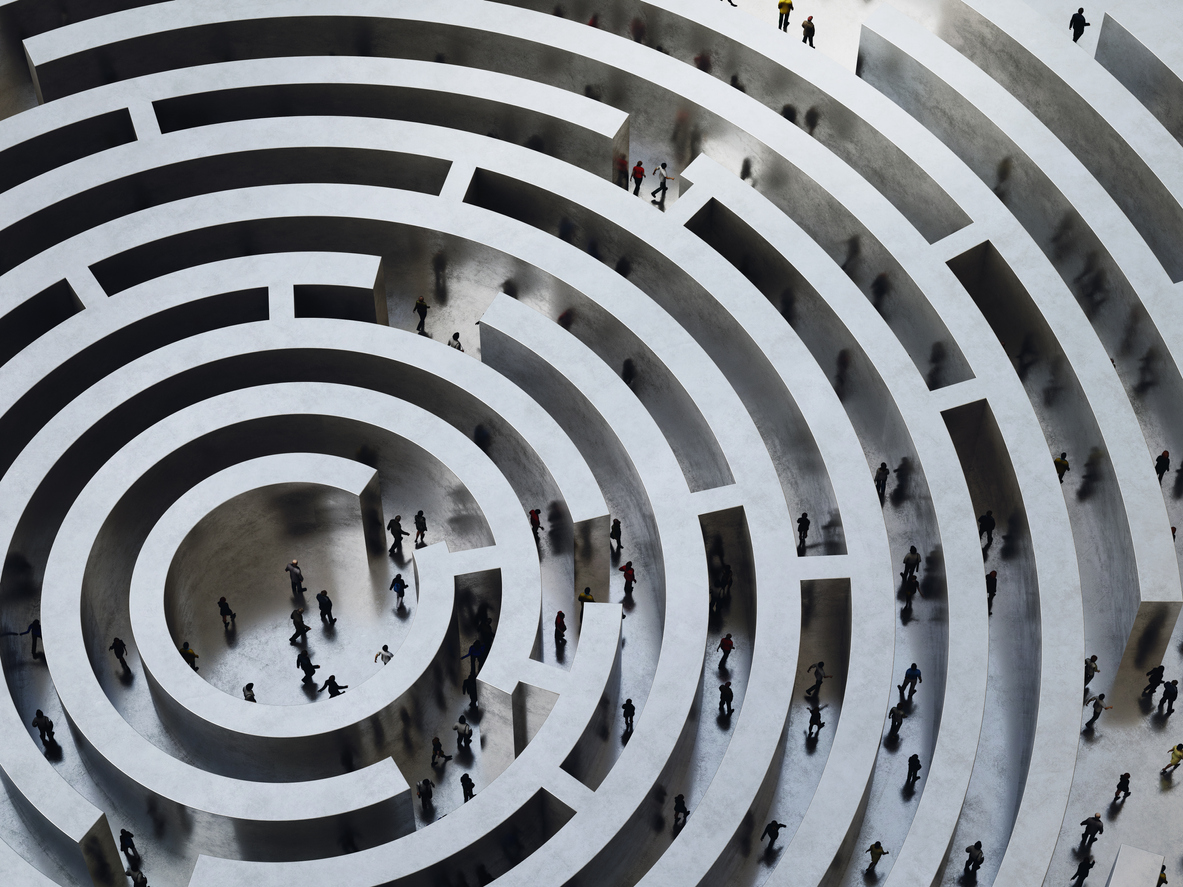 Turning Hindsight into Foresight – what we can learn from lockdown
6min
The COVID-19 crisis has demanded new levels of agility from traditional office-based teams. Working-from-home became the new normal, at a rate that would have seemed unimaginable in January 2020. Legal teams were forced to adapt to remote working and leverage new technologies to collaborate virtually on typically face-to-face work, such as negotiations and deal closings.
Knowing what we know now, we can look back on the radical transformation and consider the shift in the way that legal teams work. How can we use hindsight to help us move forward, collaborate effectively and best navigate the uncertainty of lockdown?
Hold a retrospective to identify improvement opportunities
A retrospective is a team reflection exercise. During a retrospective, the team thinks about what happened in the project/matter and identifies actions for improvement going forward. Unlike a formal post-implementation report, a retrospective empowers the team to raise any issues/concerns they may have, and tasks the team to address the solutions as well. The purpose of the retrospective is not to assign blame, but to own the improvement opportunities as a team, and to celebrate the success as a team. These exercises can be particularly useful to resolve and identify pain points around communicating virtually.
The easiest way to run the retrospective is to ask three simple questions:
What went well? An example could be: "There was good communication between the legal team, marketing and the sales team using an online planning board to collaborate and communicate deadlines."
What did not go to plan? "Towards the end of the project, the online planning board was not being updated and so items and tasks fell behind, resulting in deadlines being missed."
How can we improve on this? "Plan to check-in more frequently, ensure deadlines and dependencies are known at the start, and assign a responsible project management owner to the online planning board."
Quick tips to ensure your retrospective is effective include:
Always celebrate success. It ensures the team feels valued and empowered, creates opportunities to share best practice and confirms the actions that are value-adding and that must be retained.
When exploring "what did not go to plan?", steer your discussion to the root cause(s) of the issue. Avoid looking at the result, rather focus effort and improvements at the point at which things started to slip.
Don't ask "who" is responsible. This exercise is not to apportion blame, it is to help the team improve and succeed going forward.
Adopt an interactive retrospective format:
Capture thoughts and ideas on post-its (there are great technologies which can allow you to do this virtually)
Collate under your chosen headings/themes, and then discuss
Create a safe space for sharing without judgement
The benefits of retrospectives for legal teams
The retrospective is a user-friendly, low-effort model to start to capture your areas for improvement and ideas for solutions, and to get your team engaged in bottom-up transformation. It works well for the 'easy-to-implement' ideas to solve for issues teams may encounter when working from home, or adapting to new forms of communication or technologies.
Starting small with retrospectives on individual projects or general themes such as working remotely can help gain traction for larger transformation projects that require more structure and long-term effort, establishing a solid foundation for collaborating effectively when running future projects remotely.